Skip to content
Director / Playwright / Dramaturg / Academic
In Our Skin* (coming in 2022)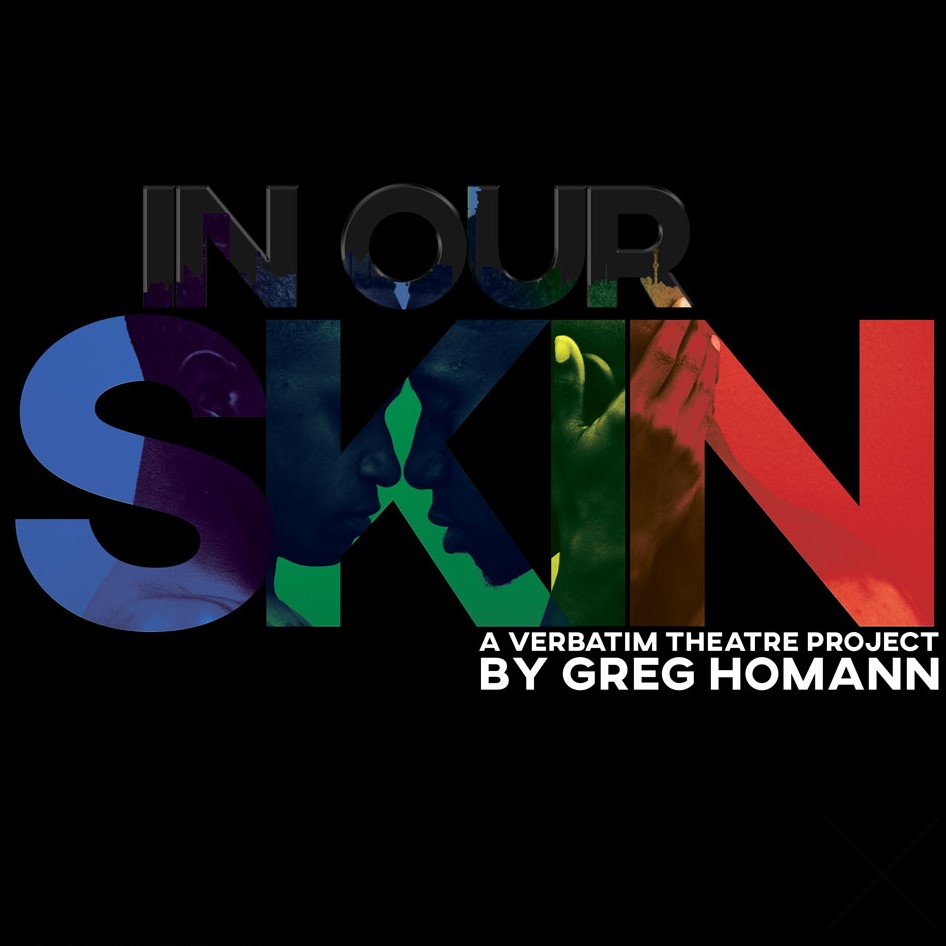 Connecting the lived experiences of gay men in two diverse cities across the hemisphere.
OVERVIEW
In Our Skin is a verbatim-based theatre project that highlights the lived experiences of gay men living in Birmingham (UK) & Johannesburg (South Africa). Its development began in Johannesburg in late-2017. It has been in development with Midlands Arts Centre (MAC) in Birmingham throughout the pandemic. Transcripts from a series of over 30 interviews conducted across each city will form the basis of an original play that will be staged at MAC in mid-2022.
The work is about to go into a final phase of research and development (R&D) with MAC. The aim will be to experiment with the integration of text, music, design, & video to create a performance that captures the energy, diversity, resilience, complexity, & vibrancy of the stories shared by participants from across the two cities. The workshop will explore staging ideas, work bits of interviews into music, and will aim to refine a visual language for the text. This open-to-the-public exploratory R&D will culminate in a public sharing at MAC, and a conversation as part of SHOUT Festival 2021.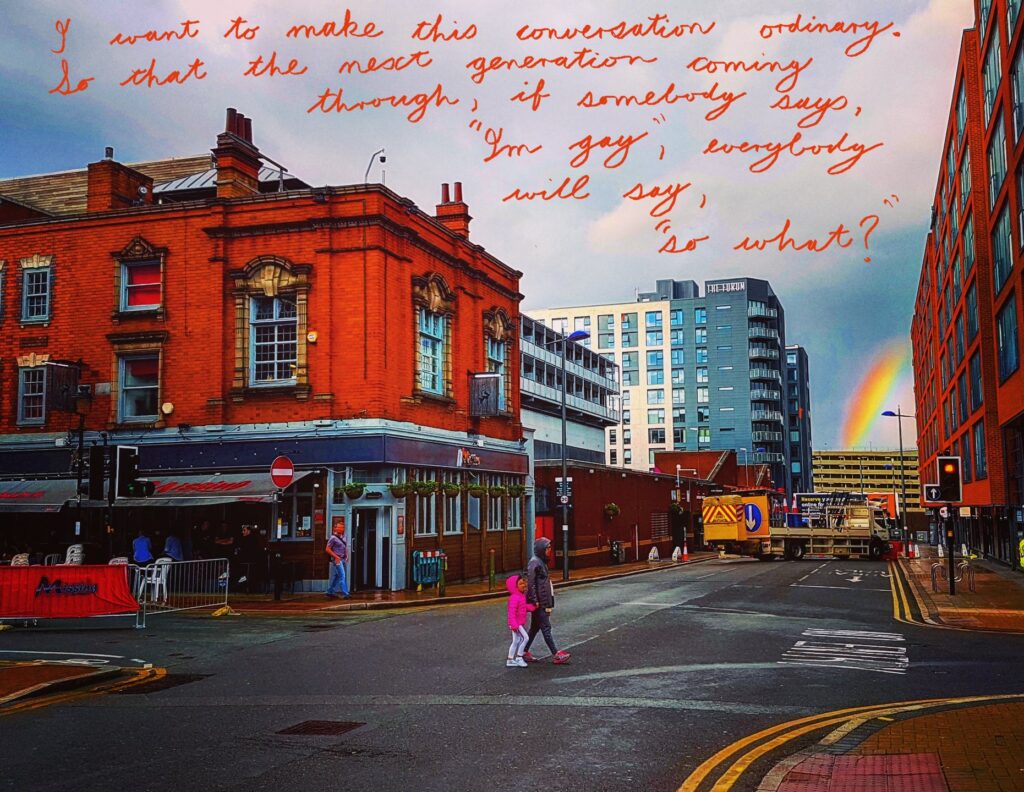 IN OUR SKIN AS PART OF
SHOUT

in 2020

This 35 minute work in progress version of the project was presented as part of Birmingham's SHOUT Festival 2020. The presentation is collaged from extracts from four participant interviews, two from each city, creating four monologues performed by actors.
CREATIVE TEAM
A Project Created & Directed by Greg Homann
Video Edit by Rachel Bunce
CAST
Real Boy Gopala Davies
Khakan Vimal Korpal
Richard Graeme Rose
Given Sabelo Ndumo
CREW IN BIRMINGHAM
Rachel Bunce
CREW IN JOHANNESBURG
Mark Middlewick (Location Director)
James Brooke
Mike Mdlawuza
Bandile Maupa
With thanks to Deborah Kermode, Rico Johnson-Sinclair, Khaylihle Dom Gumede, Mark Middlewick, Clive Morris Productions, Evie Kissack, the National School of the Arts, Brenda Sakellarides, Film Birmingham, Birmingham City Council, Stephanie Ridings, Willem Stassen, the Market Theatre Lab, GALA Queer Archive, and all of the participants who have shared their stories as part of the In Our Skin project.
CONTACT
IN OUR SKIN
Email: inourskinproject@gmail.com
DM on Twitter: @In_Our_Skin
* In Our Skin is supported by The Market Theatre Lab and GALA Queer Archive in Johannesburg and is currently advancing its research and development with support from Midlands Arts Centre (MAC).