Skip to content
Director / Playwright / Dramaturg / Academic
My ultimate goal is to reward an audience by creating highly crafted work that is detailed, nuanced and complex while still being accessible, relevant and playful.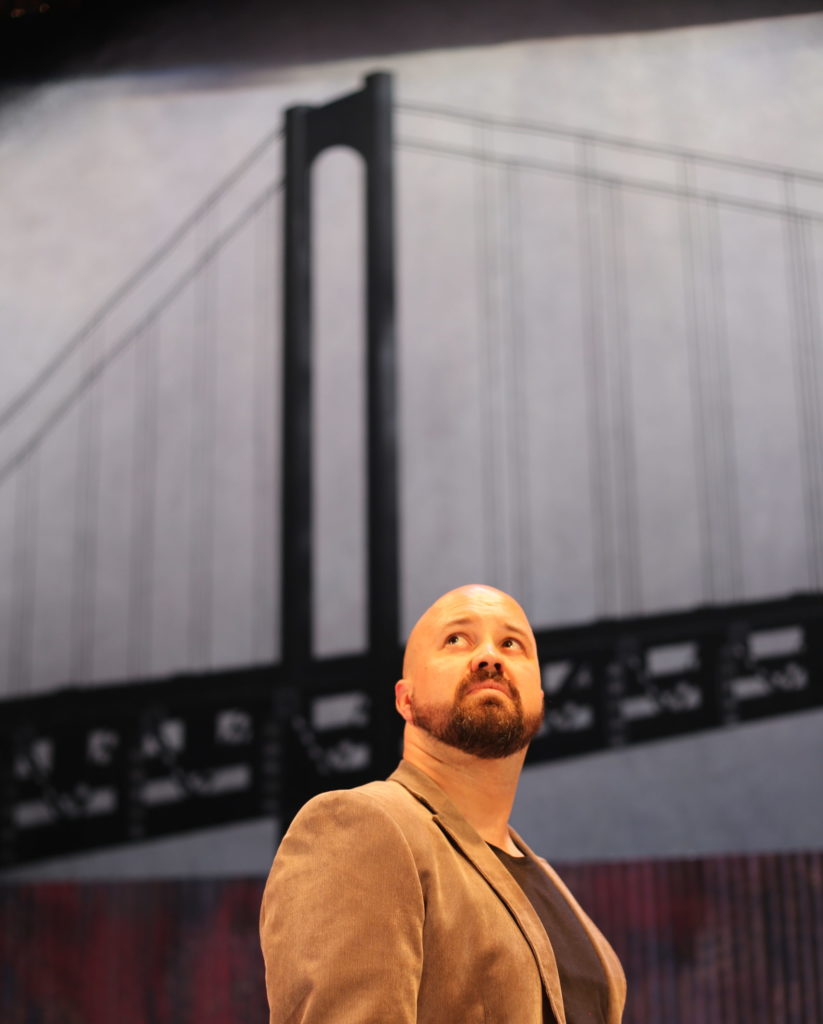 Greg has directed theatre in a wide variety of forms – new writing, comedy, classics, verbatim, pocketsize opera, large-scale musical theatre, musical revue and contemporary world-drama.
A cornerstone of his directorial work has been his involvement with new work development in collaboration with playwrights such as Ariel Dorfman, Mike van Graan, Stephanie Ridings, Craig Higginson, Myer Taub, L. Peter Callender, Dan Scott, Steven Boykey Sidley and Kate Sidley. His meticulous dramaturgical skills, coupled with his directorial ability, have aided the refinement of new plays in preparation for their premiere productions.
Some of Greg's directing highlights include the world premiere of Ariel Dorfman's Delirium for The Market Theatre which won the Naledi Award for Best Cutting-Edge Production of 2012, his highly inventive five-man reimagining of The Pirates of Penzance which was nominated for nine Naledi Theatre Awards including Best Director and which won Best Cutting-Edge Production of 2011, and Nicky Silver's Pterodactyls, which was nominated for six Naledi Awards including Best Production of a Play and Best Director of 2009. He is particularly proud of the production of Lord of the Flies that he directed in 2006 which is the only fully professional play to be staged at the world-famous Market Theatre with a cast almost entirely of teenagers.
Greg's productions have enjoyed success in intimate fringe venues as well as large scale spaces. He has directed award-winning fringe and festival work like One Woman Farce, Aida Abridged, Naked Knitting & Other Contradictory Acts and Verständnis [Understanding]. By far the majority of his body of directing work though has been played in mid-scale theatres of between 100 and 400 seats. Some of these acclaimed productions include A Voice I Cannot Silence, Florence, Brothers in Blood, The Talented Mr. Ripley, The Lesson, and his Standard Bank Young Artist Award play, Oedipus @ Koö-Nú! The largest show he has directed so far in his eclectic career is a non-replica production of the musical Saturday Night Fever for the The South African State Theatre Opera. 
I have a deep understanding of making dynamic and fresh theatre work at the highest quality with limited financial resources. The South African funding terrain and arts economy demands a lean aesthetic, so I have had lots of experience at making theatre work that fits within the limitations of a limited project budget but without compromising creativity, theatricality and quality – allowing work a fighting chance to travel, transfer and / or tour.