Skip to content
Director / Playwright / Dramaturg / Academic
7-Week Online Playwriting Course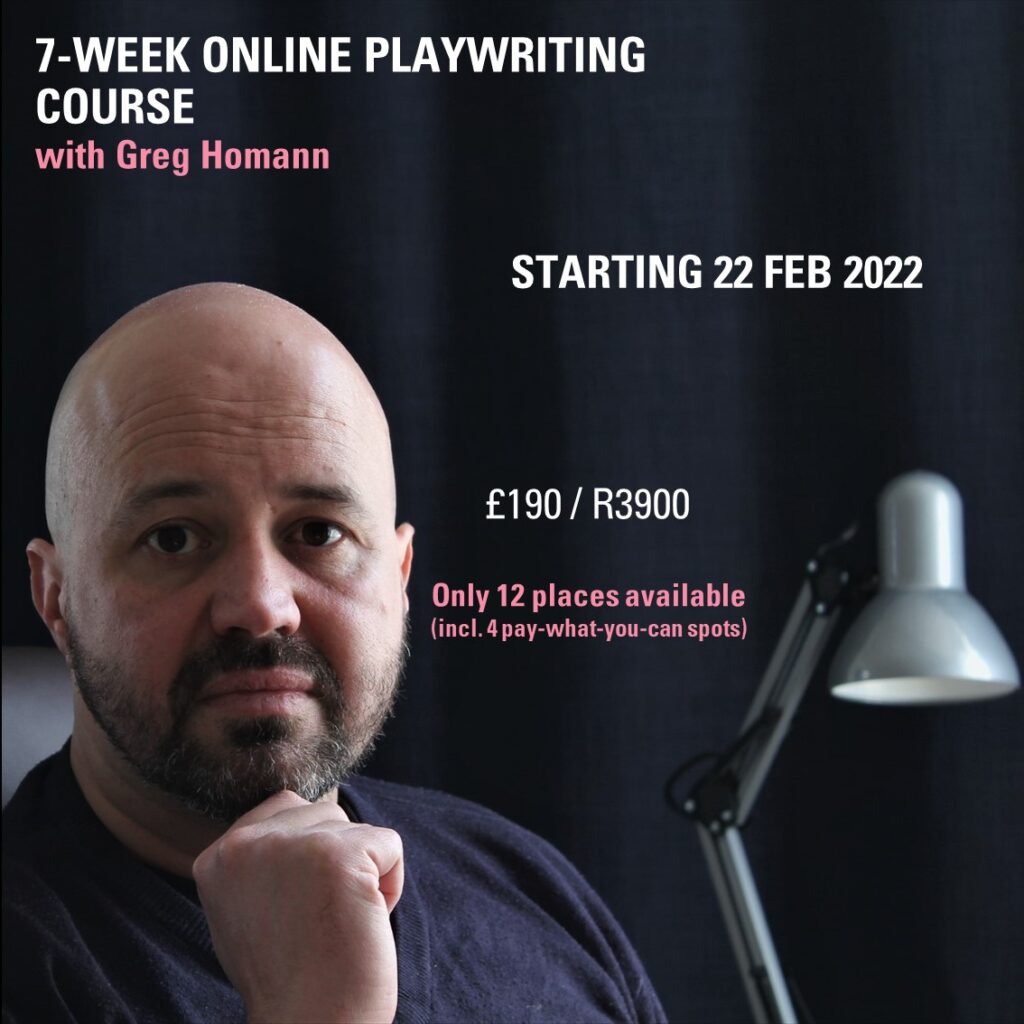 This course has the perfect balance between theory and practice. What I appreciated the most is that I learned skills that I could put into practice immediately! Meeting fellow writers and sharing this journey inspired me to dig deeper and find my voice!
– Lali Dangazele (UK)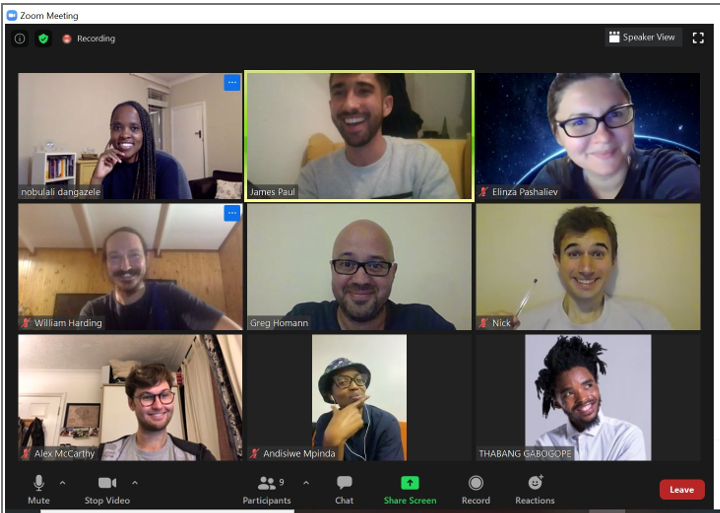 Greg's course kick started my writing habit by giving me a functional, tangible and understandable way of getting an idea from planning to script. Greg's depth of knowledge made the classes exciting, engaging, thought provoking and incredibly valuable. Highly recommended for a beginner or an experienced writer needing to shake off the rust.
– Alex McCarthy (UK)
An amazing teaching of the fundamentals of writing, useful for both new and experienced playwrights alike! A step-by-step guide to help develop an idea from the first stage to the first draft!
– Nick Dawkins (UK)
All in all I found the course to be an invaluable addition to my development as a playwright, not only by teaching me new skills and tools, but by reminding me of certain ones which I may have forgotten, or whose benefits I had not fully considered. I thought the lessons were insightful as well as challenging and I found the structure of the course and the lessons to be engaging throughout and that they followed a rigorous and logical progression. It is something that I both wish I had done years ago, and that also came at exactly the right time, and which I would happily do again as a kind of refresher course.
– William Harding (SA)
Who is this course for?
This course is open to anyone who wants to develop an idea for a new play in a supportive, enriching, and structured way. If you are interested in different approaches to the craft and mechanics of writing, or want to invigorate your approach to playwriting, then this course is for you. You don't need to have written for the stage before, although having some experience of writing for other mediums and/or some theatre experience would be helpful.
What the course covers.
The course runs for 7 weeks in two and a half hour sessions, meeting once a week over Zoom. You have the option of joining on a Tuesday (19:00 to 21:30 GMT+2) or Saturday (11:00 to 13:30 GMT+2), and you can swop days during the course if needed.
WEEK 1: Introduction

A broad overview to playwriting and to writing dramatic action specifically for the stage, including a look at the ideology of structure.

WEEK 2: Premise & Theme.

Honing what you want to say/achieve. Exploring different approaches to developing a premise. Exploding your theme into its theatrical/dramatic potential.

WEEK 3: Character is Action.

Creating a world of characters that best serve the interests of your premise / story-idea. Strengthening characters' actions.

WEEK 4: Story vs Plot.

Being clear on the difference between story and plot. How to effectively develop a story timeline. Beats and actioning.

WEEK 5: Dramatic Time & Dramatic Space. (Structure)

Time as a tool and a medium. Exploring ways to use time and space for a theatrical and thematic purpose.

WEEK 6: Part 1 – Symbol, Metaphor, & Allegory / Part 2 – Writing Dialogue.

PART 1: A look at story symbols and motifs. The power of symbols at the level of C storylines.
PART 2: Writing dialogue.
From Week 4 onwards you can book an individual one-hour session with Greg in addition to the weekly group sessions. You could choose to either send Greg a piece of writing two days before having an individual session so that the one-on-one can be used to chat about where a piece of writing is at, OR you can use this one-on-one time as a brainstorming and troubleshooting moment.
In Week 7 the whole group meets for a three-hour sharing and discussion. Here you have the option to send in advance what you have been working on so that the group can collectively discuss your writing.
The overall course is designed to help:
write in a creatively structured way by giving you a bunch of writing tools and exercises to stimulate and enrich the writing process.
select the ingredients you are using in your writing and give you tools to recognise whether these ingredients align with what you are wanting to write.
work with theatrical characters in a varied and nuanced way.
use dramatic time and dramatic place as materials to thematically enrich your writing.
see various approaches to writing a play or piece of dramatic action for the stage.
Course costs and payment options.
The course costs £190 (UK rate) or R3900 (South Africa rate). Different payment options are available. This information will be sent to you before confirming your place.
There are 4 pay-what-you-can spots. These are intended for anyone with a keen interest in the course but who is not in a position to afford the full course fee.
To sign up.
Sign up for this course is currently closed. If you would like to express interest in the next run of this course, please reach out via this sites Contact page.